Home
Moor Park (1958) Limited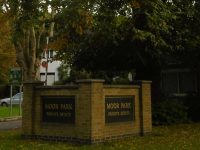 Moor Park (1958) Limited is the Company which manages the Moor Park Estate.
The role of the Company is to protect and promote the interests of the residents generally and of the Members of the Company in particular as they relate to the Moor Park Estate and to preserve the amenities of the Estate.
The Company owns, administers or maintains:
55 acres of freehold land
over 6 miles of privately owned roads
188 lamp standards
over 2800 trees with 790 of them on verges; the majority of them are subject to tree preservation orders.
On the Moor Park Estate there are over 500 private properties as well as commercial businesses and two schools. The Company is responsible for the administration of services for residents of these properties and of the various businesses and organisations on the Estate.
A major activity of the Company is to review and provide formal consent under covenants for planning applications.
The Company is the beneficiary of various restrictive covenants on properties within the Moor Park Estate and in the course of a year the Company examines over 60 planning applications, making comments and where appropriate providing the Company's formal approval as required under the covenants.
The list of current directors of Moor Park (1958) Limited is contained in the Annual Report and Accounts 2017, available from the MP1958 office.
Updated September 2018